How to login to 23 & Me and download your data:
23andMe makes it easy to log in and download your raw data file.
Step 1) Click Sign In on 23andMe.com
Log in to 23andMe.com here. Enter your email address and password.
If you've forgotten your password, there is a link to reset it. Click the "Forgot your password" link and enter your email address to get a password reset email.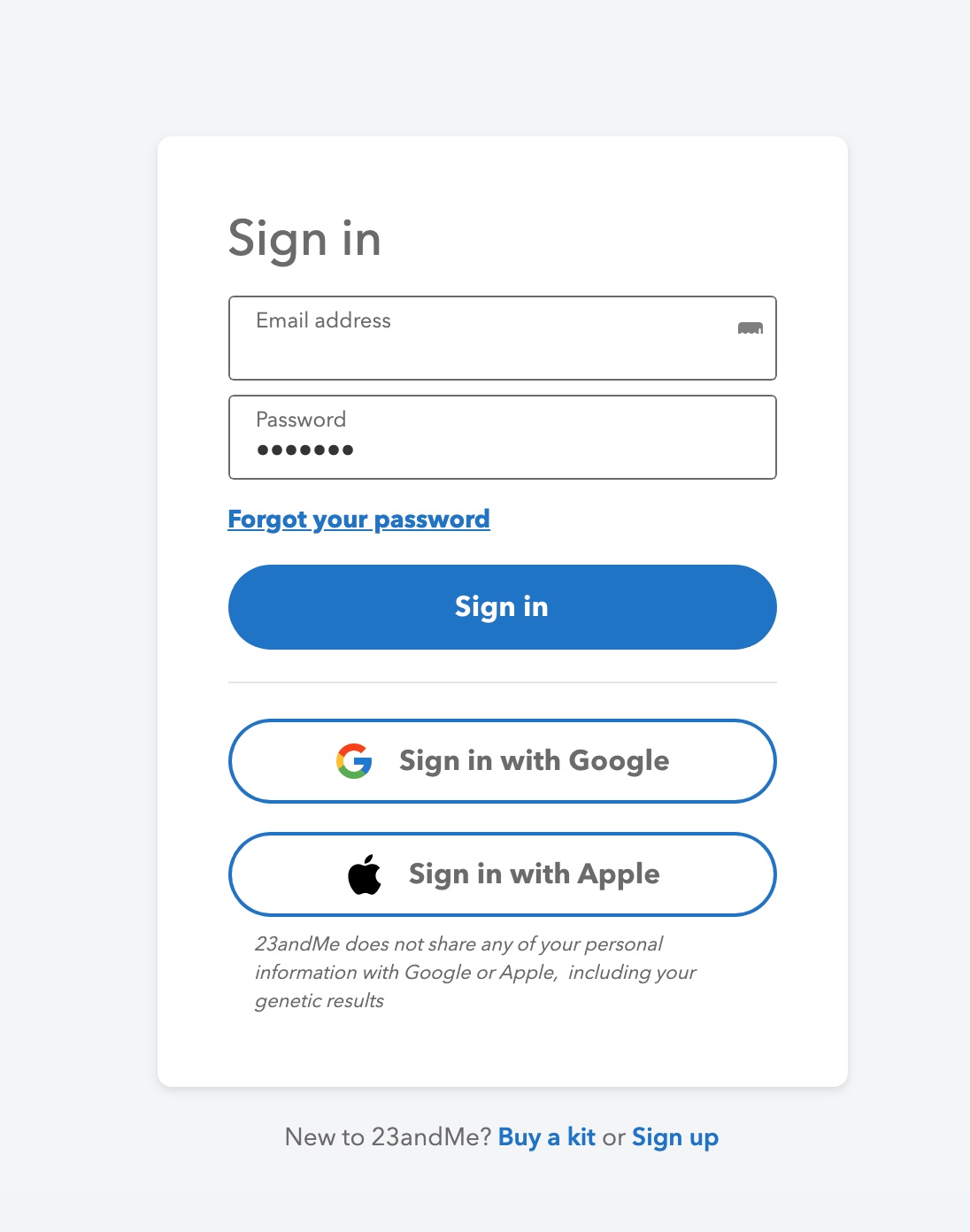 Step 2) Go to your account information
Click on your name in the upper right corner of the page. If you are on a mobile device, tap on the menu icon on the top right corner of the screen.

Step 3) Browse Raw Data
Click on browse raw data.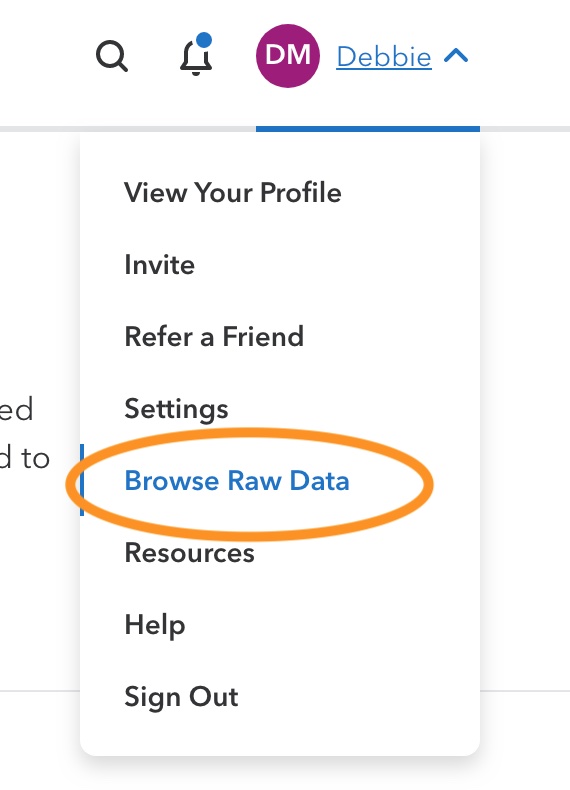 Step 4) Find the download link
Click on the download link.
The button to download is in the middle of the screen next to the underlined Browse.

Step 5) Request your raw data
You will need to submit a request to download your data. Click on the check box and submit your request to download your raw data.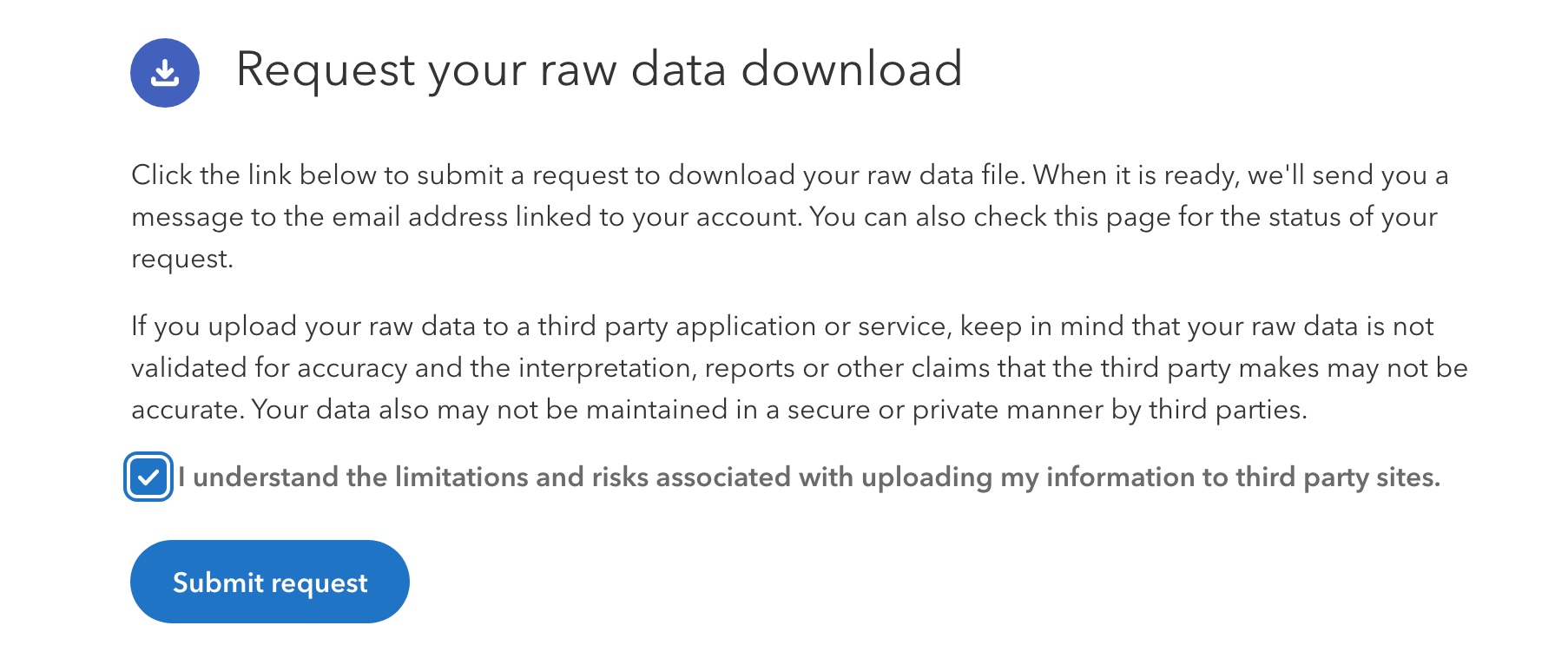 Step 6) Wait for just a few minutes
It will take a few minutes to process the download request. 23 and Me will send you an email when it is ready. Or – just wait a few minutes and hit refresh on the download page.
Step 7) Download to your computer
Click on the Download Raw Data button.

Step 8) View your downloaded raw data
Your download should start automatically.
The file will be a .zip file. Double click the zip file to access the text file with your raw data.
It will look like this: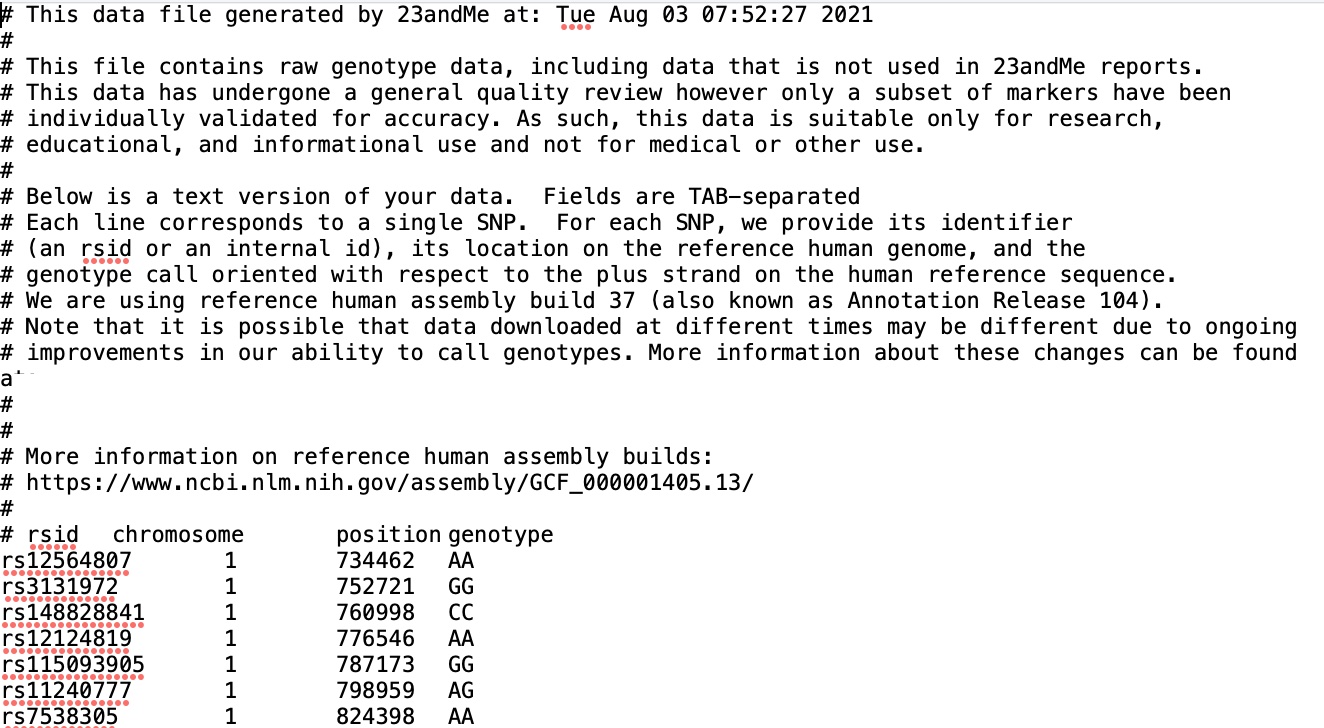 Step 9) Use your 23 and Me data!
Learn about your health and optimize your wellness!
Your raw genetic data holds a treasure trove of information on optimizing your health.
Start here on Genetic Lifehacks with articles about health topics that are important and interesting. All articles are well documented with links to high-quality research studies. Dive in and get started with learning about your genes :-)
Suggestions for getting started: