Here is a quick tutorial on downloading your data from AncestryDNA.
Why download your data? Well, it is YOUR data — genetic data about you that you paid for.
If you download it from Ancestry DNA, you can use that data in various ways. You also don't have to worry about the company going out of business or cutting off access to the download file.
Step 1) Log in to AncestryDNA.com
Step 2) Go to your Settings under the DNA button.


Step 3) Click the Download DNA Data button found under Test Management.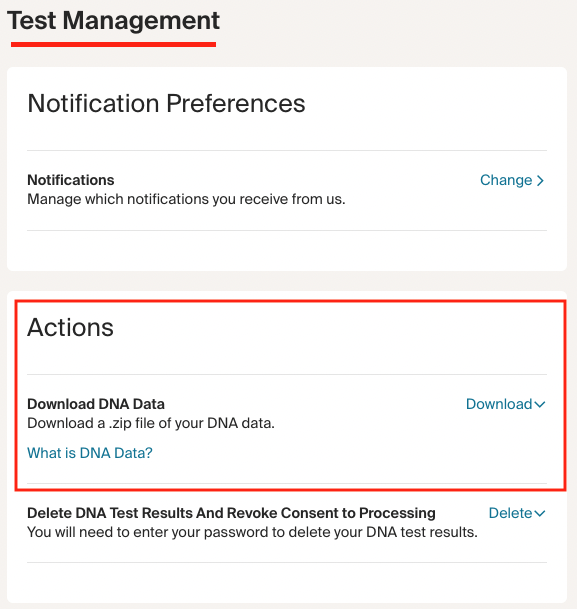 Step 4)  Read, check the acknowledgment box, and enter your password again.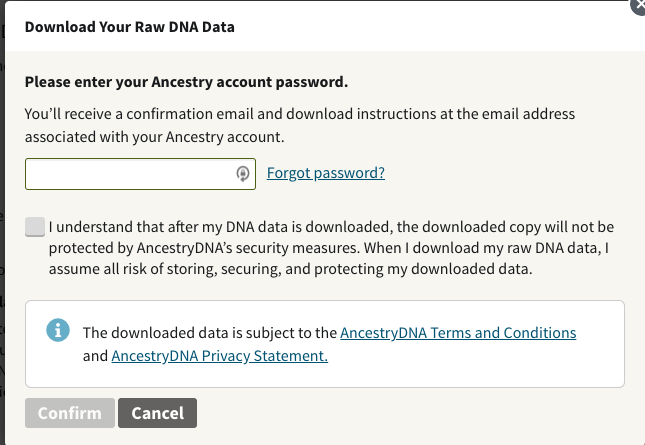 Step 5) Wait for an email from AncestryDNA with a link to download the file.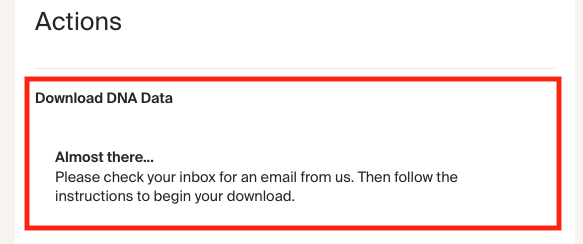 Step 6) Click the link in the email from AncestryDNA. It will take you to the page to download your data.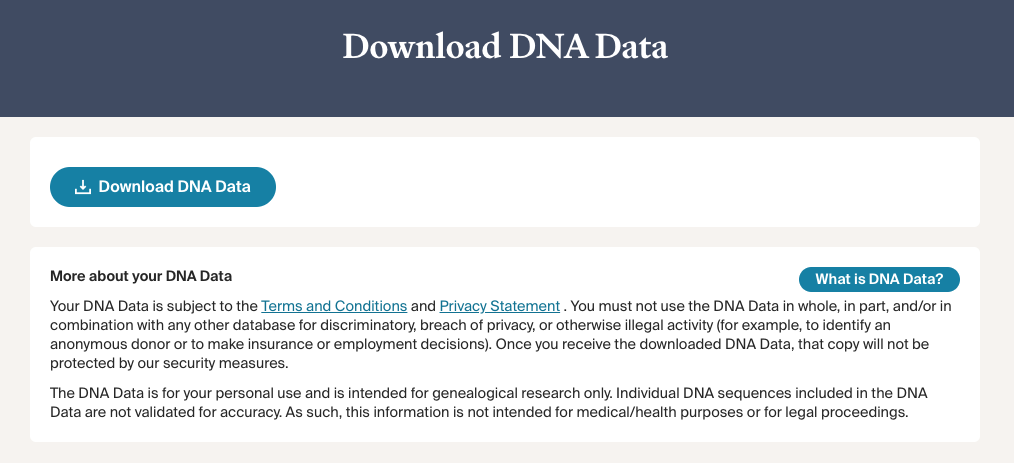 Step 7) Your DNA Raw Data file will download as a .zip file to your default downloads directory. For most computers, you can double-click to unzip the file. I suggest saving it to another folder and also to an external or backup drive so that you don't lose the file.
Step 8) Use your data
Get geeky with your info! You can import it into an Excel spreadsheet to easily search it. Or join as a Genetic Lifehacks member, which will allow you to see your genetic data in all of the articles. Our privacy-first membership keeps your data safely on your own computer – not transferred or stored online.
Need this information printed or to send to someone? How to download your AncestryDNA raw data (Printable .pdf)
---
Looking for some articles to get your feet wet?
Here are a few popular topics and a good starting point.