Perfect for Health Professionals and Family Health Gurus – Generate Unlimited Personalized Genetic Reports and Access Exclusive Educational Resources
Target Audience:
Health professionals: coaches, nutritionists, functional medicine practitioners, mental health professionals, chiropractors, and more
Family health gurus: manage your family's genetic data with ease
PRO Membership Benefits:
Unlimited Report Generation: Create as many personalized genetic reports as you need for yourself, your clients, or your family.
Customizable Reports: Add notes and names to reports, tailoring them to your clients' unique needs.
Privacy First: Generate reports without uploading or storing data files online, ensuring the privacy of sensitive genetic information.
PRO Reports: Unlimited Creation of Reports
Access comprehensive summary reports covering ~1,800 SNPs across various topics, such as nutrigenomics, detoxification, and heart health.
Easily switch between data files stored on your hard drive (genetic data is not transferred to nor stored by Genetic Lifehacks!).
Review and annotate reports before sharing them with your clients or family.
Printable and savable as PDFs for easy sharing.
Here's what the reports look like:
PRO Learning Resources:
As a PRO member, gain access to exclusive educational resources, including:
PRO Article Summaries (e.g., TNF summary)
Case Scenarios: In-depth explanations and visuals for better report understanding
Printables: Shareable resources for clients or family (e.g., zinc-rich foods list)
Hear What Our PRO Members Have to Say: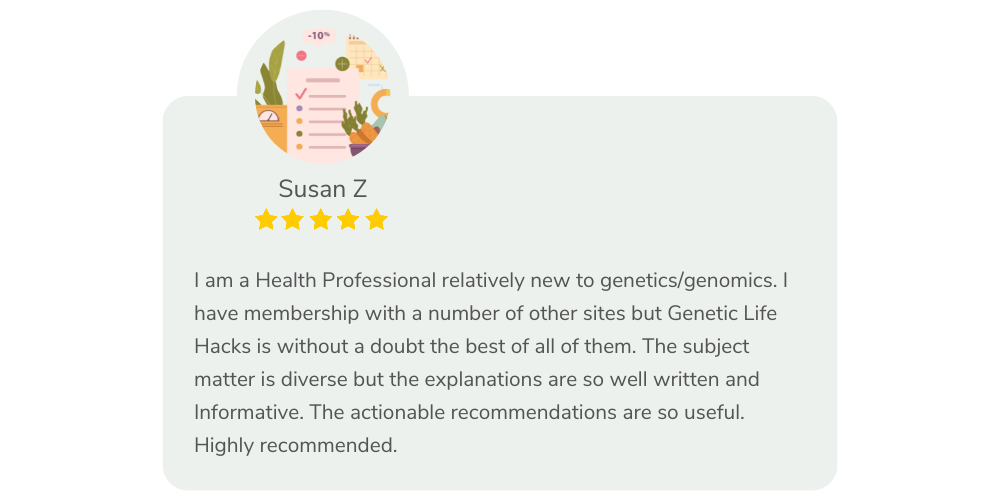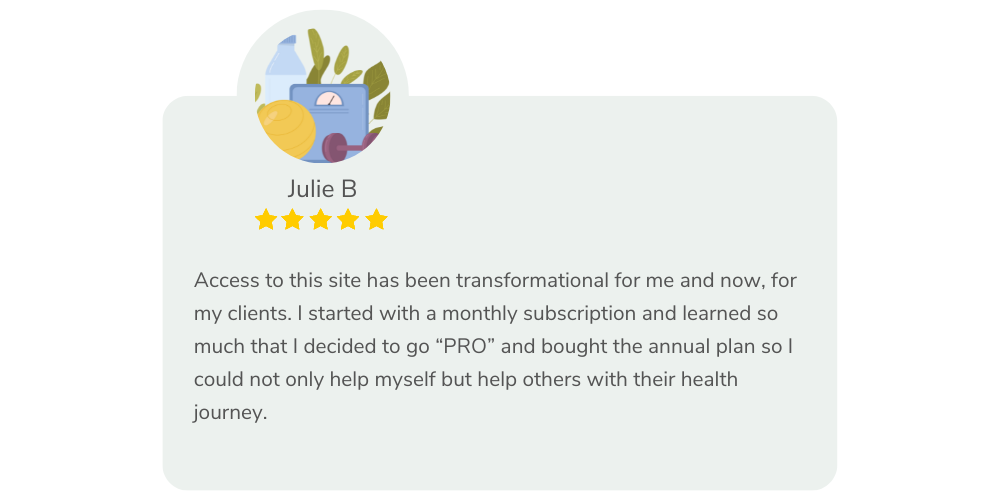 Read more reviews of Genetic Lifehacks
Educational Resources Preview:
Here's an example of what one of the Case Scenarios pages looks like: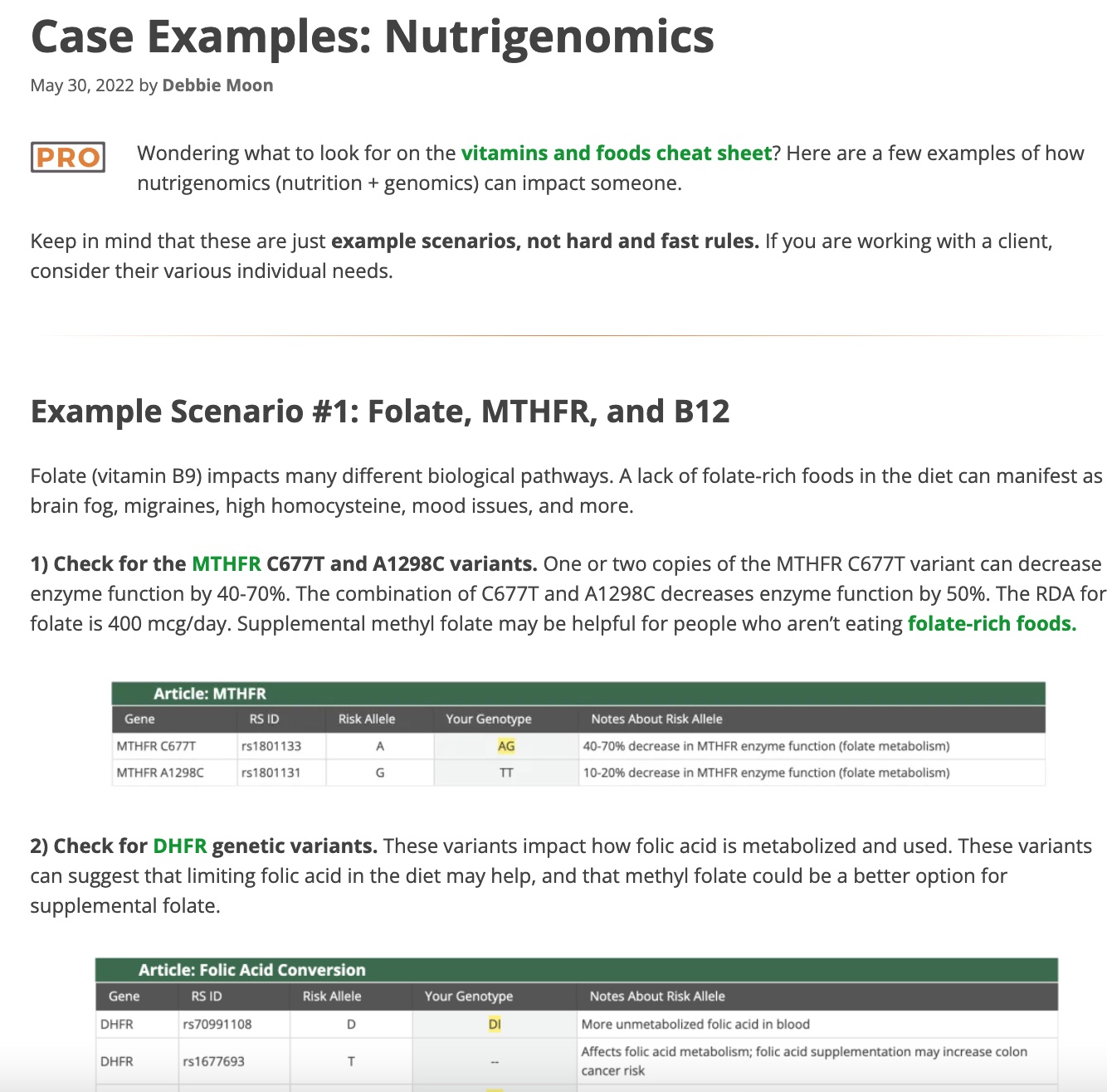 How is PRO Different from Regular Membership?
PRO membership includes all features of a regular membership, plus:
Exclusive access to educational resources through the Member Dashboard
Extra information and insights tailored for health professionals and family health gurus
I'm already a member – How do I upgrade?
Simply go into your Account Information page and click on Change Plan in the Subscriptions tab. Your PRO membership ($159) will be prorated to reflect your current membership.