Wondering what the PRO Membership is all about?
This membership is geared towards:
health professionals — coaches, nutritionists, functional medicine, chiropractors, and more
the family health guru — managing all your family members' genetic data
PRO membership lets you:
Create reports for others
Add notes and names to reports
All without uploading or storing the data file online
PRO learning:
In addition to creating reports, you also have access to Educational Resources for PROs. This includes:
PRO Article Summaries (.pdf)
Case Scenarios: Explanations with visuals of what could be important in the summary report
Printables for clients/family including nutrient lists
What does the PRO membership look like?
All of the regular membership features are included in the PRO membership.
But as a PRO, you will see extra information and have access to the educational resources via the Member Dashboard.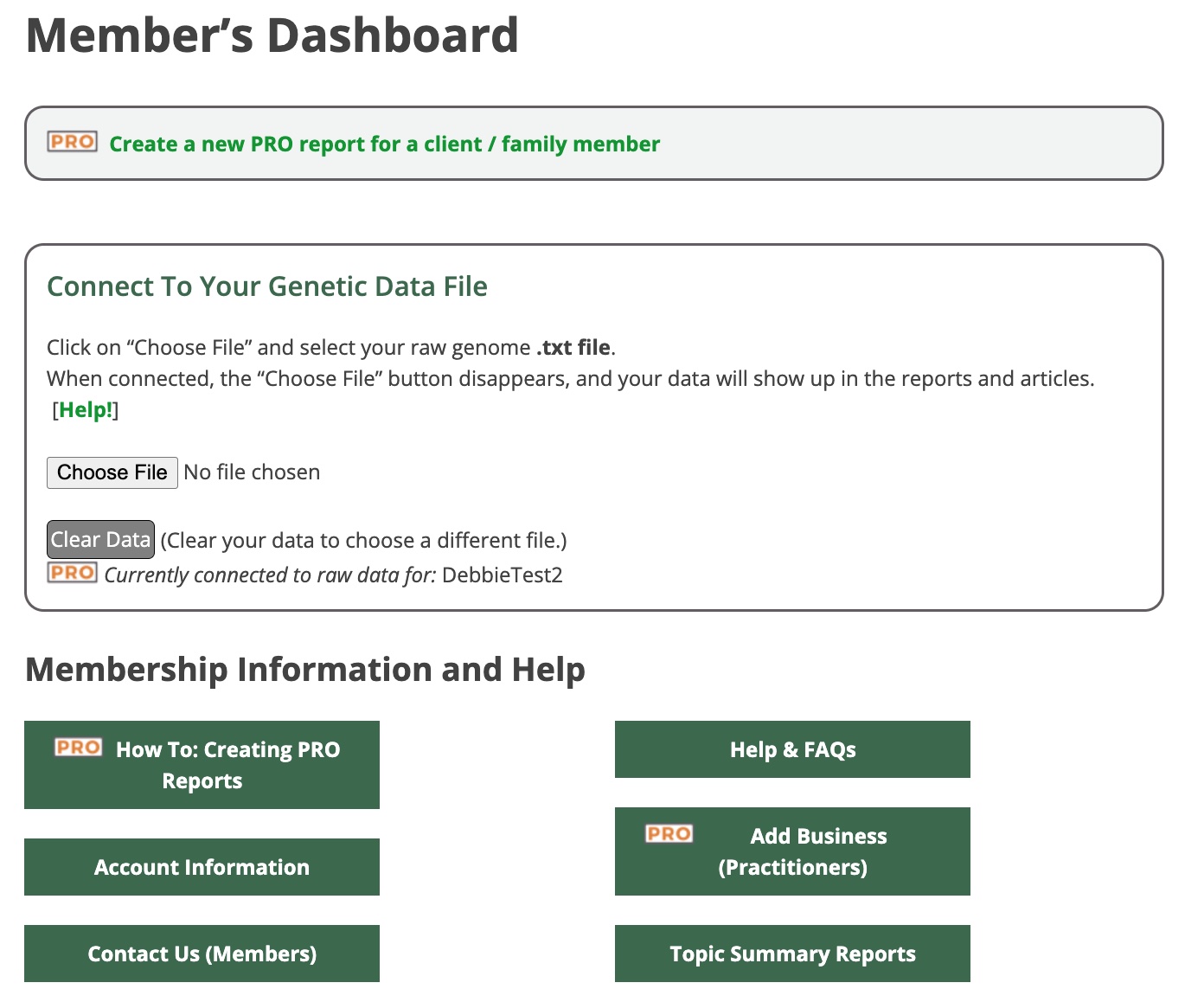 What are the Educational Resources like?
Here's a quick example of what one of the Case Scenarios pages looks like: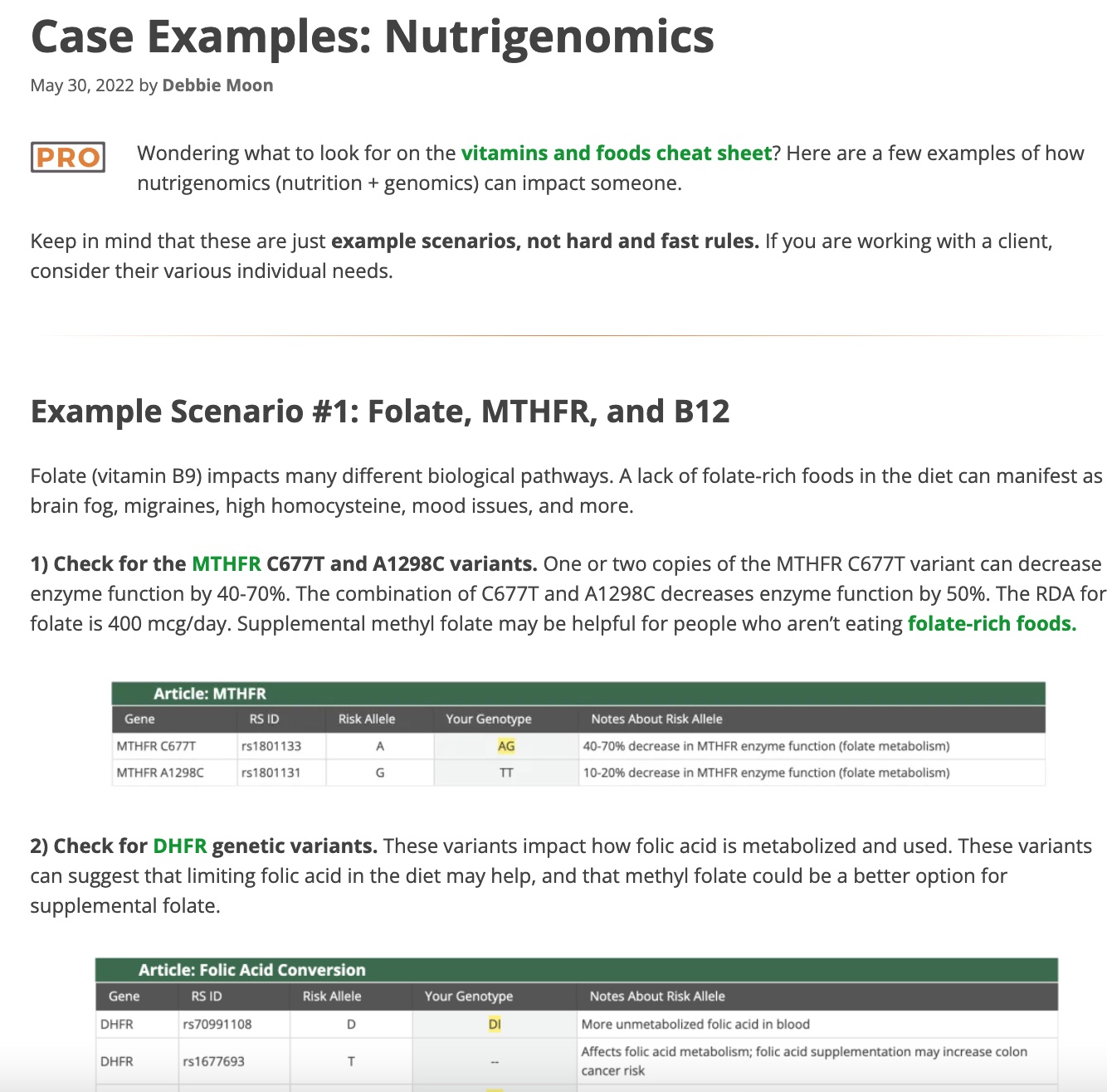 How do I upgrade?
Simply go into your Account Information page and click on Change Plan in the Subscriptions tab.  Your PRO membership ($119 introductory price this summer) will be prorated to reflect your current membership.